" Scholar Base Academy is a learning centre which offers IGCSE syllabus using Cambridge curriculum. We adopt various methods that stimulate and motivate students to enjoy learning. "
ACADEMIC STUDIES
We placed upmost importance on motivation and self-interest in students' attitude towards their studies. We use online programme to supplement books in subjects such as Maths and ICT to make the lessons interesting.
EXTRA-CURRICULAR ACTIVITIES
Students are exposed to extra-curricular activities such as chess, badminton training, rubik cube and robotics.
LIFE-SKILLS DEVELOPMENT
Students are taught life-skills such as sewing, weaving, cooking and baking, and life-survival skills.
OUTDOOR LEARNING
School trips are organized to help students to learn from experience which proves to be an effective learning approach.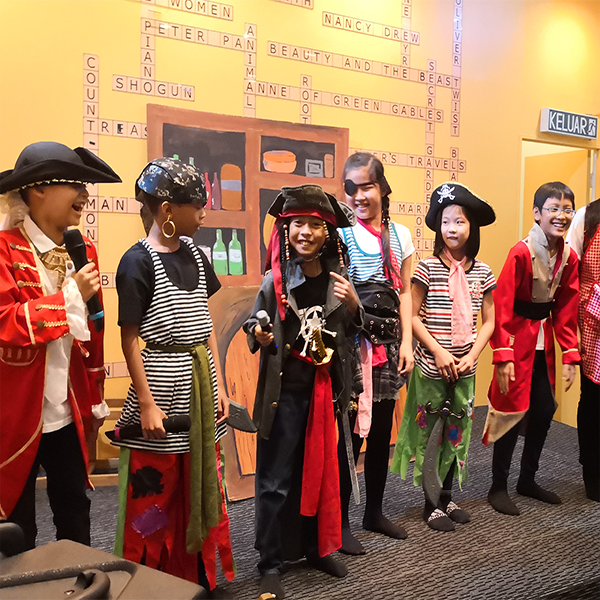 SPEECH & DRAMA
Each student is encouraged to present on the stage, be it singing, story-telling or poem recitation. Each class perform their drama presentation at the end of the year.
Learn & Yearn @ Scholar Base Academy
Gamification
The gamification of learning subjects such as Maths and Science excites, motivates and engages the homeschool students, thus propel them in their learning curve. Students will want to achieve more in the competitive learning environment using games and rewards.
Speech & Drama
Students at homeschool develop their self-confidence, social connections, and live the characters in the story books. Speech and drama activities improve their creativity, team-work and interpersonal skills.
Reading & Writing
Students at Scholar Base homeschool love reading story books of various genres, thus improving their vocabulary and writing skills. Our students are encouraged to write creatively with their imagination.
Public Speaking
Speaking in public hones the communication skills on the stage, and building leadership qualities, and each homeschool student gets an opportunity to deliver a presentation on the stage.
---
Quote by William Butler Yeats :
" EDUCATION IS NOT THE FILLING OF PAIL BUT LIGHTING OF A FIRE. "
And our homeschool students learn and yearn for achievements in Scholar Base learning environment.
GALLERY

Class Room Learning
School Excursion
Physical Education
Events & Celebration
Year End Award Ceremony
Extra Curricular
Latest Post
Kepong Chapter
Bukit Jalil Chapter